Kuantan: Woman dies after son stabs her neck

Last Update: 12/11/2019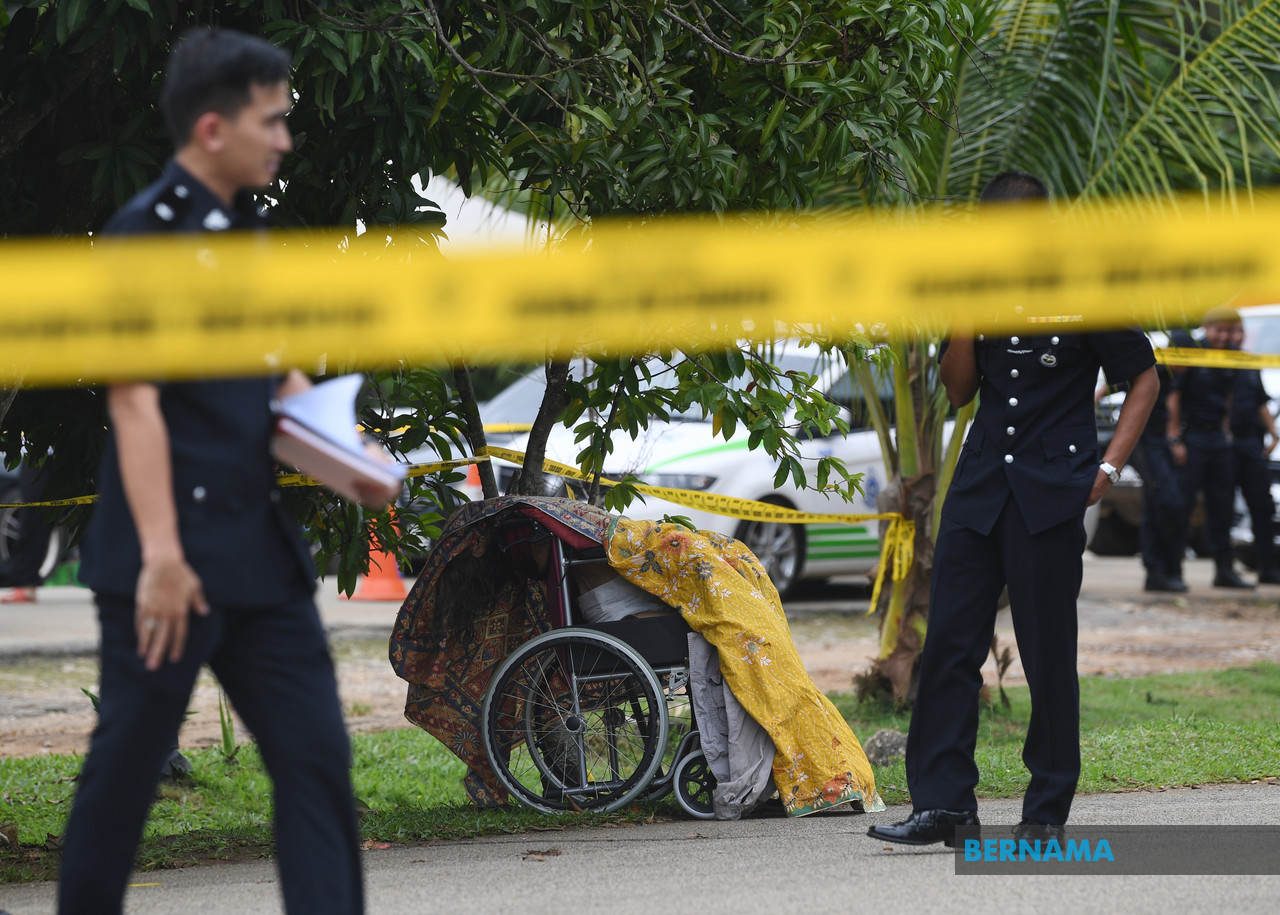 KUANTAN, Nov 12 -- A woman was killed after being stabbed on the neck with a kitchen knife by her deranged son in Taman Kampung Padang here today.
Kuantan district police chief, ACP Mohamad Noor Yusof Ali said the victim Sefiah Hamid, 62, was stabbed by the 38-year-old suspect between 8.30 am to 10.30 am in the living room of their house.
''The suspect was believed to have pushed her body, which was in a wheelchair, for 50 metres after the incident,'' he said.
He said the suspect also stabbed his younger sister in the back and her boyfriend on the arm when they stumbled on the suspect and his mother in the wheel chair, before passersby realised what was taking place.
''They overpowered the suspect and tied his arms and legs and called the police. The suspect, who is unemployed, also has a record of psychiatric treatments,'' he told reporters here today.
''Preliminary investigation found the victim was alone with the suspect during the incident. It is understood that the victim was wheel chair-bound as she had a broken back,'' he said.
Mohamad Noor said investigation was carried out under Section 302 of the Penal Code.
He said the body had been taken to the Tengku Ampuan Afzan Hospital (HTAA) here for a post-mortem. The other two victims were also treated at HTAA.
The public should not disseminate videos or pictures of the incident as it could affect investigation and demoralise and bring disgrace to the party involved, Mohamad Noor added.
-- BERNAMA