Petronas Back To School programme brings cheer to Pahang schoolchildren

Last Update: 12/11/2019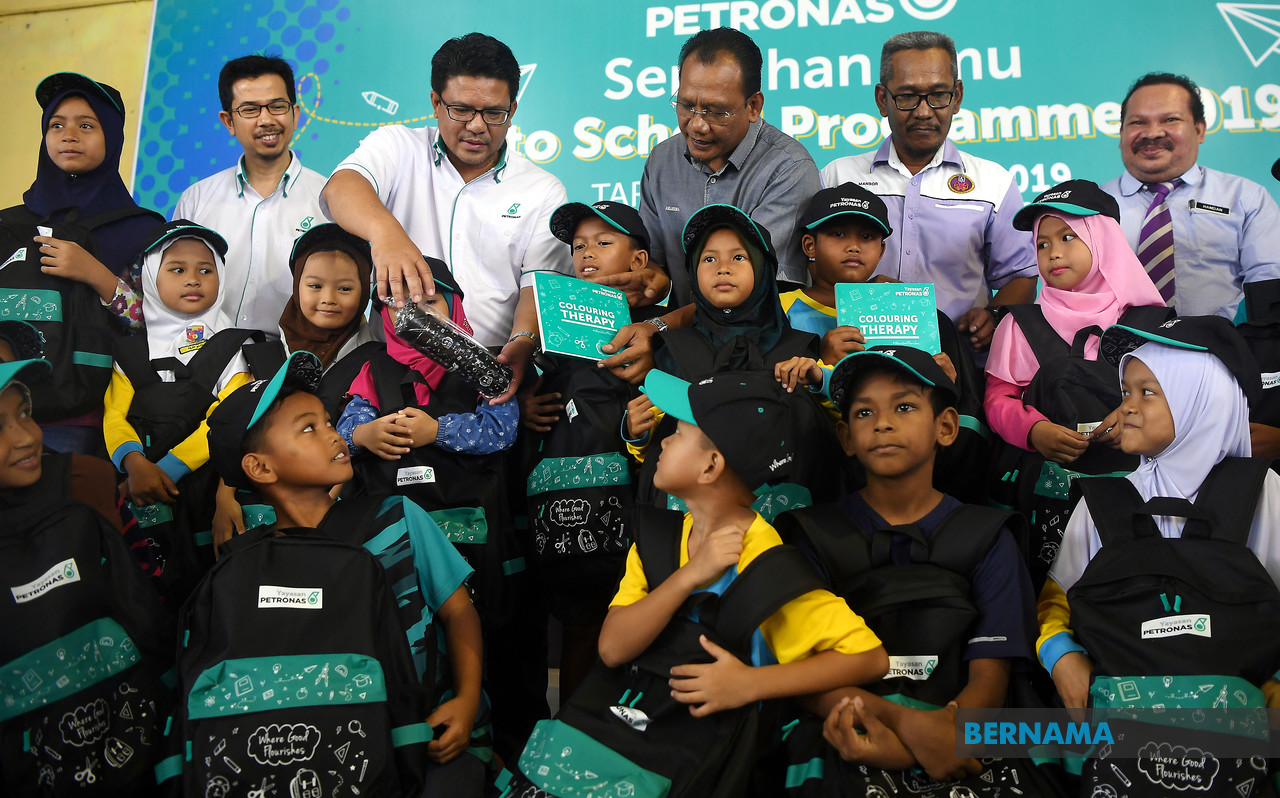 KUANTAN, Nov 12 -- The Back to School programme organised by Petronas Foundation brought cheer to some 800 Pahang schoolchildren who are from the B40 low-income households.
Petronas East Coast general manager Datuk Wan Mohd Hasnan Abdullah said the contribution was the company's ongoing effort in helping the B40 group while preventing students from dropping out due to lack of school necessities.
He said through the programme, each student received two sets of school uniforms, a pair of socks and shoes, a raincoat, backpack and school supplies totaling RM240 each.
Meanwhile, a recipient's mother Mariam Harun, 46, said the donation gives her youngest daughter, Nur Alis Azman, 10, the encouragement to start the new school year with high spirits.
"This has certainly eased her financial burden because apart from Nur Alis, I have another school going child," she said adding that she could only rely on her allowance as a RELA volunteer and her late husband's SOCSO pension as her source of income.
A single mother Maznah Omar, 46, said she was grateful that her daughter Nor Syazliana Mohd Sidi, 10, would be able to wear new uniforms and shoes on the first day of school just like her other friends.
"This will raise her confidence level," she said while hoping that Nor Syazliana would be inspired to work hard and earn good grades for a brighter future.
-- BERNAMA