Tidal gates in Pasir Puteh, Bachok ready to face monsoon season

Last Update: 15/11/2019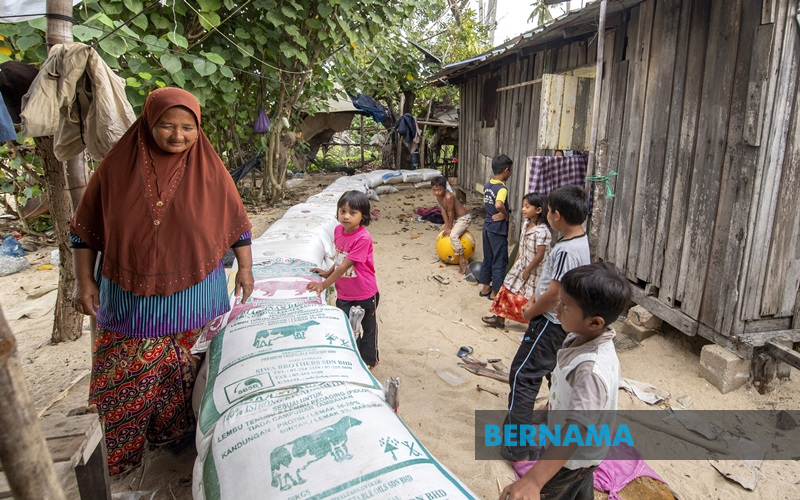 PASIR PUTEH, Nov 15 -- The three tidal gates and more than 15 pump houses in Pasir Puteh and Bachok, Kelantan, are ready to face the monsoon season that usually brings along heavy rainfall in the districts.
Kemasin Semerak Integrated Agricultural Development Area (IADA) director Nik Hamadi Nik Abdullah said the two tidal control gates were located in Kampung Gong Kulim and Kampung Lembah in Pasir Puteh while another one was in Pangkalan Petah in Bachok.
"The three gates will control the water flow by releasing excess water from the mainland into the South China Sea and to prevent the sea water during high tide phenomenon from entering the mainland," he said when contacted here today.
The Malaysian Meteorological Department had earlier warned that between four and six episodes of heavy rainfall were expected to hit the states in the east coast beginning this month until March next year.
Nik Hamadi said the government had previously allocated RM3 million to repair the gate at Pengkalan Petah while the Kampung Gong Kulim's gate was currently working up to 75 per cent of its capacity.
"While the 25 per cent is in the process being restored," he said.
However, he said the faulty parts did not affect the outflow and control measures of the water in Pasir Puteh and its surrounding areas, particularly when heavy rainfall and high tide occurred simultaneously.
He said the pump houses were also in perfect condition and were able to pump water from the mainland into the nearby ditch or the Semerak canal before it was released into the sea.
"This is to reduce the risk of flash floods which are common occurrences to the people living in lowland areas especially in Pasir Puteh and its surrounding areas which include Kampung Baru, Jerat Semata, Kampung Nara and Kampung Telaga Gayong," he said.
-- BERNAMA