i-KeeP deemed successful, ministry negotiating to increase participation of retail companies

Last Update: 16/11/2019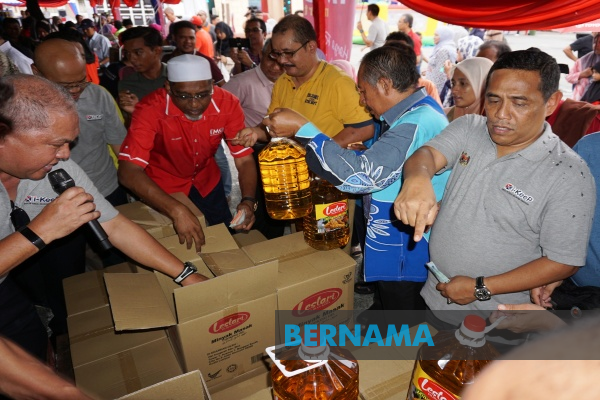 LANGKAWI, Nov 15 -- The Ministry of Domestic Trade and Consumer Affairs (KPDNHEP) is negotiating with several retail companies, especially in Sabah and Sarawak to offer daily essential goods at affordable prices through the Consumer Economic Shop Initiative (i-KeeP).
The ministry's chief secretary, Datuk Muez Abd Aziz, said the implementation of the i-KeeP was deemed successful as consumers could buy goods up to 20 per cent cheaper than the market price at the retail strategic partner's premises participating in the initiative.
He said negotiations with the retail companies were also to achieve the target of opening 500 i-KeeP shops by next year.
"Currently, there are 413 mini markets and convenience stores participating in the i-KeeP programme throughout the Peninsula. To reach the target of 500 shops by next year we are negotiating to add more retail companies especially in Sabah and Sarawak to participate in this initiative," he told reporters after the 'Great Shopping' i-KeeP Sales Carnival at Dataran Sungai Kuah, here today.
The opening ceremony was officiated by Kedah state assembly deputy speaker and Ayer Hangat assemblyman, Juhari Bulat.
The carnival is being held from yesterday until tomorrow
Meanwhile, Juhari welcomed the ministry's desire to collaborate with a retail company in Langkawi to open an i-KeeP shop on the tax-free resort island.
"I welcome the ministry's proposal, hoping that the opening of the i-KeeP shop will give the islanders an opportunity to obtain daily items at affordable prices," he said.
-- BERNAMA