Be brave in defending stand, UMT graduates told

Last Update: 16/11/2019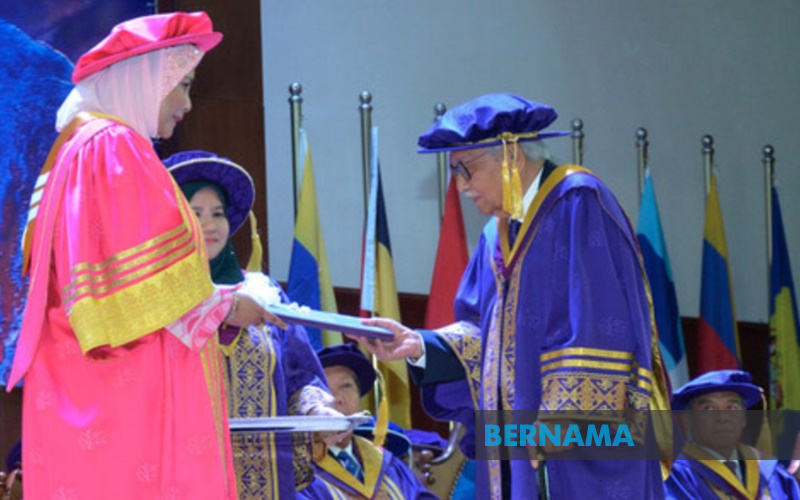 KUALA NERUS, Nov 16 -- University graduates must be brave in defending their rights, have the correct stand and are open to fete any difference of opinion, said former Government Advisory Council chairman, Tun Dr Daim Zainuddin.
He said graduates did not have to be afraid to express their opinions because its effect would be very bad when the situation would eventually turn out generations who only knew how to follow orders like cows which are led by the nose.
''To achieve this aspiration, the university is responsible for fostering the debate culture so that Malaysians will know the best way to argue to uphold accurate facts for the sake of the dignity of the race and country.
''This is because we want a young generation who are brave in defending their stand, dare to defend the rights of the down-trodden who are incapable of speaking up for themselves and dare to compete in a healthy manner to maintain national peace, not contesting to destroy what had been built all these while,'' he said.
He said this in his speech after receiving an Honorary Doctorate in Economy in conjunction with the 17th Convocation Ceremony of Universiti Malaysia Terengganu (UMT) today.
The former Minister of Finance received the award from UMT Chancellor, Sultanah Nur Zahirah following his substantial contributions to the national economy.
In addition, former Royal Malaysian Navy (LTLDM) chief Admiral (R) Tan Sri Dr Ahmad Kamarulzaman Ahmad Badaruddin also received an Honorary Doctorate in Management.
A total 2,902 graduates including recipients of Doctor of Philosophy (70), Master's Degree (145 recipients), Bachelor Degree (2,591 recipients) and Diploma (96 recipients) were conferred their scrolls.
The Sultan of Terengganu, Sultan Mizan Zainal Abidin was also present at the ceremony which was also attended by Terengganu Menteri Besar, Datuk Seri Dr Ahmad Samsuri Mokhtar.
Meanwhile UMT Vice-Chancellor, Prof Datuk Dr Nor Aieni Mokhtar said the hard work of all the university staff had borne fruit when numerous achievements in various fields were reaped this year.
These included The Best (Massive Open Online Courses (MOOC) Award for the third consecutive times since 2016 at the International University Carnival on E-Learning (IUCEL).
He said UMT had received 118 research grants worth RM10.3 million from numerous domestic and foreign agencies until October this year.
-- BERNAMA