Perak sets up Disaster Trust Fund for disaster victims

Last Update: 18/11/2019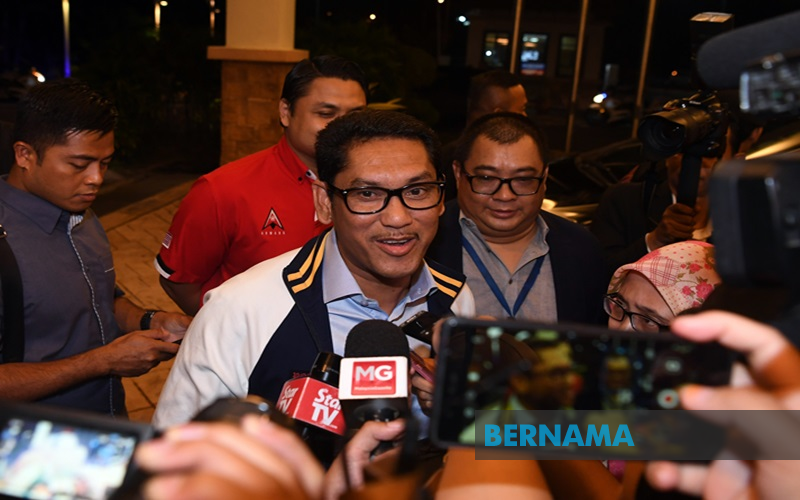 IPOH, Nov 18 -- The Perak state government has set up a Disaster Trust Fund for the purpose of responding to victims' immediate need for financial assistance.
Menteri Besar Datuk Seri Ahmad Faizal Azumu, who is also Chenderiang assemblyman said funds from the trust account could also be used for other matters related to natural disasters.
"It includes expenditure in rescuing victims during the northeast monsoon and managing temporary evacuation centres," he said in response to a question from Datuk Zainol Fadzi Paharuddin (PH-Sungai Manik) during the state legislative assembly sitting here today.
He said the trust account created under Section 9 of the Financial Procedure Act 1957 could be maintained with contributions from the state or federal governments, statutory bodies, private companies, non-governmental organisations (NGOs) and individuals.
According to Ahmad Faizal, the federal government through the National Disaster Management Agency (NADMA) had also contributed RM170,000 to the account since 2018, in addition to some donations received from individuals.
He said post-disaster and emergency repairs must be carried out immediately to safeguard the public and government's interest and as such the District Officer's emergency allocation (P02) of RM200,000 for each district could be utilised.
"In addition, contributions from the Menteri Besar and state executive council may also be considered," he said adding that the state government was also considering a review of the mechanisms and provisions for the purpose of disaster relief.
He added that to obtain a state disaster relief claim, a complete police report related to the accident or disaster, including the amount of loss incurred needed to be lodged at the nearby police station.
"The police report must be submitted along with a copy of the victim's identity card for review, certification and approval by the District Office. Relief funds can be claimed within seven days after all completed documents are received by the office.
"In the event of a critical disaster, emergency expenditure can be initiated by the district or state disaster secretariat to prevent further disaster or greater damage to properties," he said.
-- BERNAMA