Penang Maqis foils attempt to import RM3.5 mln worth of unauthorised buffalo meat

Last Update: 18/11/2019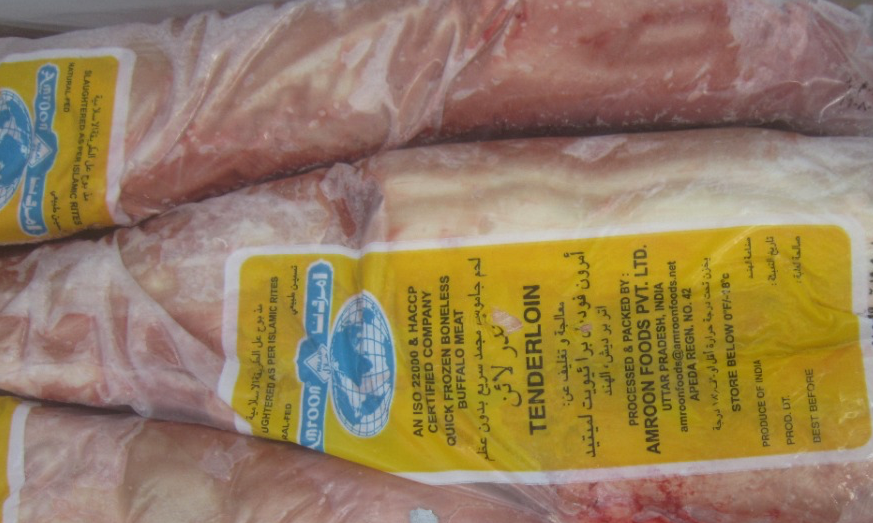 BUTTERWORTH, Nov 18 -- The Penang branch of the Malaysian Quarantine and Inspection Services Department (Maqis) foiled an attempt to bring in 279,960 kg of frozen buffalo meat, worth RM3.5 million which failed to meet import permit requirements, at the North Butterworth Container Terminal (NBCT) here recently.
Penang Maqis director Zarina Ramli said the frozen buffalo meat from India were brought in by the same company in 10 containers between Oct 22 to Nov 14.
"Our inspection found that the 13,991 boxes of frozen buffalo meat did not comply with the terms of the import permit set by Maqis.
"Apart from that, the halal logo used on the interior and exterior packaging was also not from a halal body recognised by the Islamic Development Department of Malaysia (JAKIM)," she said in a statement here today.
Zarina said the department had issued a compound of RM28,000 to the company with a warning over the non-compliance.
She said the act of importing buffalo meat without meeting the conditions set out in the import permit was an offence under Section 15 (1) of the Quarantine and Inspection Services Act 2011 which carried a fine of no more than RM100,000 or maximum imprisonment of six years, or both, upon conviction.
"Law enforcement actions are carried out from time to time to ensure the import of animal, fish, plant and food products are kept under control to avoid the spread of diseases, as well as to maintain food safety," she said.
Meanwhile, in KELANTAN, 1,600 kg of agricultural produce were seized by Maqis at the Rantau Panjang Immigration Customs and Quarantine and Security (ICQS) complex.
Kelantan Maqis director Mohd Azam Yahya said an inspection of more than 200 vehicles at the ICQS led to the seizure of 1,400 kg of plant products including vegetables and fresh fruits and 200 kg of animal products such as chicken carcass, bone and beef, worth an estimated total of RM6,000.
-- BERNAMA