Integrated agricultural pilot project to kick off in Jelebu next year

Last Update: 02/12/2019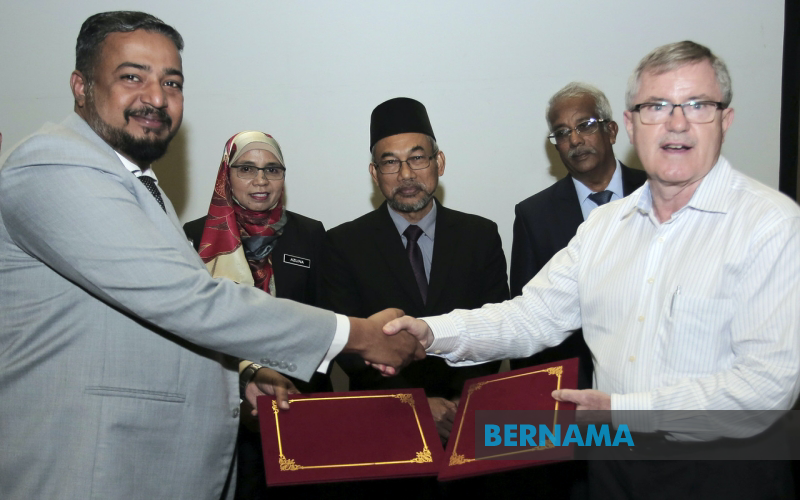 SEREMBAN, Dec 2 -- The Negeri Sembilan government will develop a 2,025-hectare integrated agricultural pilot project in Jelebu with its first phase to start in the first quarter of next year.
State Agriculture and Agro-based Industry Committee chairman, Bakri Sawir said the project was to boost economic growth in the state's agriculture and livestock sector.
He said it would be implemented in phases in collaboration with Koperasi Pertanian Bersepadu Malaysia Berhad (InAgMa), Tamil Nadu Agriculture University (TNAU), India and AustAgri Pty Ltd, Melbourne, Australia.
"We have identified moringa (drumstick tree), corn, mushroom, cattle and goat farming as the starting point for this project. The latest technological methods involving 'smart agriculture' for this project will be introduced and contributed by TNAU and AustAgri Pty Ltd.
"With the expertise of both institutions, it is hoped that this project will generate high returns," he told reporters after the signing of a memorandum of understanding (MoU) between InAgMa and AustAgri Pty Ltd in conjunction with the launch of the 'Negeri Sembilan Industrial Agriculture 4.0, High-Level Workshop on Smart Agriculture & Pilot Project', here, today.
At the signing ceremony, InAgMa was represented by its chairman, Paul Selvam Devadoss and AustAgri Pty Ltd by its chairman, Philip Pryor. Also present were TNAU vice-chancellor, Prof Dr N.P. Kumar and economic adviser to the Negeri Sembilan Menteri Besar, Azlina Mohd Sukaimi.
Bakri said the moringa tree would usually take two years to grow, but with TNAU technology it could be harvested within four to six months.
"In the case of cattle and goat breeding, meat and dairy products can be produced from 50,000 livestock for a start and the target is expected to increase to 200,000 when all the facilities are fully completed," he said.
-- BERNAMA