Only 297 evacuees in Kelantan as flood situation improves

Last Update: 08/12/2019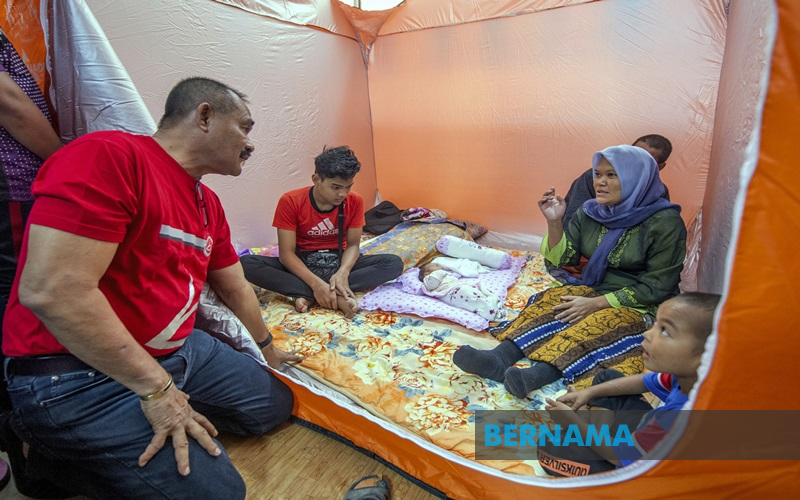 KOTA BHARU, Dec 8 -- The flood situation in Kelantan is improving with the number of flood victims in the state dropping to only 297 people from 83 families in two affected areas, Pasir Mas and Tumpat compared with 825 people from 304 families this morning.
According to the InfoBencanaJKM application at 5pm today, only one Temporary Relief Centre (PPS) at Sekolah Kebangsaan Bakong, Pasir Mas is still housing 66 people from 21 families.
While in Tumpat, there were 231 victims from 62 families still housed in two PPS, Sekolah Kebangsaan Sri Tumpat 2 and Sekolah Kebangsaan Pengkalan Kubor 2.
Meanwhile, publicinfobanjir.water.gov.my showed that only Sungai Golok in Rantau Panjang was at alert level of 7.83 metres (at seven metres) while all other rivers were at normal levels.
The weather was cloudy this afternoon and Kelantan had recorded three deaths due to floods to date.
Other states are now flood-free including Sarawak where two relief centres in the Lundu district were closed at 2pm today after all 70 flood victims from 20 families returned home as the floods have fully receded.
-- BERNAMA