Pangkor Island ready to embrace duty-free status

Last Update: 09/12/2019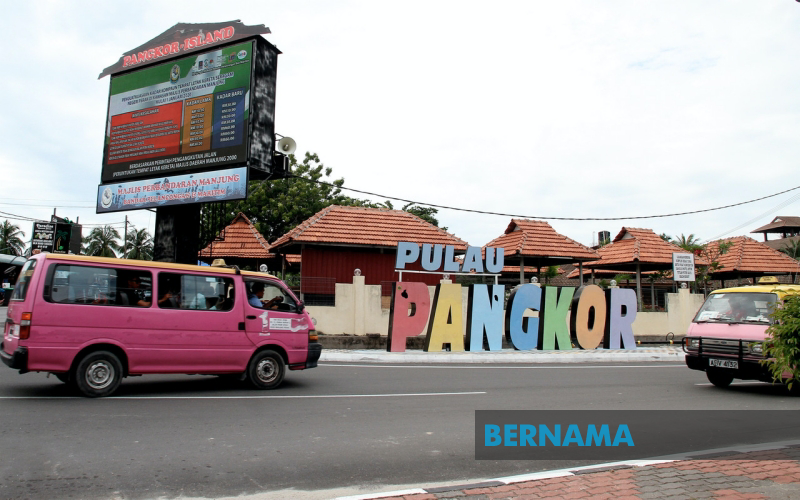 By Rozainah Abdul Rahim
LUMUT, Dec 9 -- With less than a month to go before the Pangkor Island to be proclaimed a duty-free island on Jan 1, new attractions and improvements are underway on the island so that when the day arrives, all facilities will be ready for the visitors.
Undoubtedly, as Pangkor Island will be a duty-free haven from next year onwards, many would imagine that various brands of chocolates will be sold at lower prices similar to those in Langkawi and Labuan.
Chocolate lovers will not be disappointed as a Bernama check found that there is a shop selling chocolate at lower prices called Coklat Laris, already in operation on the island for nearly two months near the Arena Pangkor.
Coklat Laris supervisor Hajarul Aswad Md Azmi said the response from tourists has been encouraging since it started operations on Oct 18 as the products sold were cheaper than anywhere else such as at the airports or Premium Outlets.
"After the proclamation on Jan 1, all popular chocolate brands such as Daim, Pepero and those imported from Switzerland, Italy and Australia will be sold at a lower price than they are at the moment," he said when met by Bernama here recently.
Meanwhile, Nur Azlina Ann Abdullah, 28, whose company operates water sports activities in Teluk Nipah, said they would take visitors to snorkel at beautiful coral reef sites during high tide to avoid any damage to the reefs.
"Boat operators here have also begun to refer to the tide tables using Tides application to make it easier for us to plan the appropriate snorkelling time for visitors," she said.
Nur Azlina said boat operators were also involved in safety training with the Fire and Rescue Department to prepare themselves with the knowledge and skills that could be applied in the event of an emergency.
That apart, taxi driver K. Segar, 58, said his pink taxi van would be available throughout the day to make it easier for tourists to explore areas around Pangkor Island including Pantai Pasir Bogak and Teluk Nipah.
It is understood that local authority is also restructuring business premises at Padang Kurma near Pangkor Island Jetty to make it more attractive.
Other attractions to be launched include the Dataran 3D in Pasir Bogak, the Chinese Mosque which is still under construction, as well as the construction of the building near the ferry jetty which will house the Customs, Immigration and Quarantine (CIQ) complex.
-- BERNAMA