Full report on cause of death of Nur Dinie Damia will be announced soon

Last Update: 14/01/2020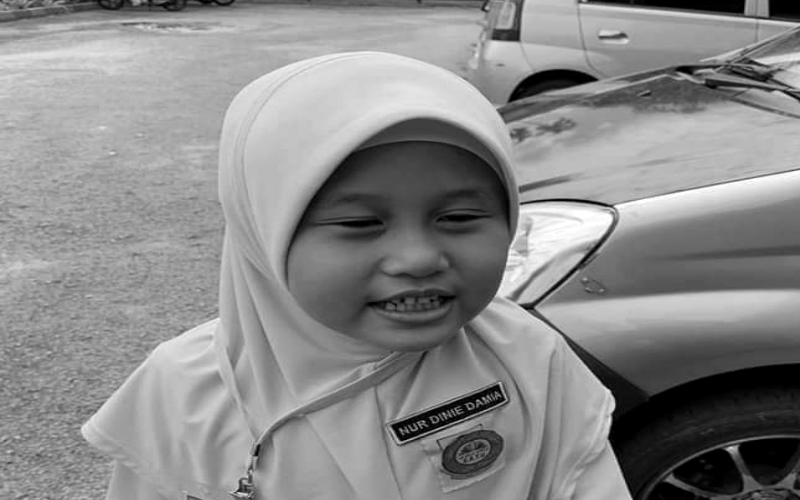 JOHOR BAHRU, Jan 14 --Hospital Sultanah Aminah (HSA) is conducting a thorough investigation into the death of seven-year-old Nur Dinie Damia Muhammad Noor Ain last night.
Chairman of the Johor Education, Health and Human Resource Committee Aminolhuda Hassan said he was waiting for the full report from the hospital on the cause of her death and will announce it soon.
"I was just in contact with the Johor Health director (this morning), he said he was still waiting for the report from the HSA specialists and if complete, we will inform the media.
"The results may be available this afternoon or soon," he told reporters after a handing-over ceremony of the Sekolah Kebangsaan Taman Sri Pulai building project here today.
Aminolhuda also advised the public not to speculate on the death of the child but wait for the full report from the hospital.
He added that the family had requested the public not to spread wrong information about Nur Dinie Damia's death.
"We want to remind the public to wait for the official report to get the correct story. Do not spread wrong information, it will hurt the feelings of the family and give a negative impression of the authorities," he said.
Aminolhuda also conveyed his condolences to Nur Dinie Damia's family, saying it was a big loss to them and the school.
Nur Dinie Damia, 7, who suffered kidney and liver failure, died at HSA at 10.48 p.m. yesterday.
She had been treated at the hospital since Jan 10 for suspected influenza, but was confirmed negative from the disease yesterday.
Her remains were buried at the Parit Haji Sirat Darat Muslim Cemetery, Kampung Kayu Ara Pasong, near Pontian this morning.
--BERNAMA