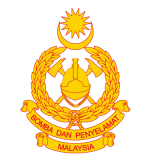 Aluminium dross chemical waste catches fire in Pontian
JOHOR BAHRU, Aug 21 -- A bag containing 500 kilogrammes of aluminium dross chemical waste which was stored at a factory near Jalan Perindustrian 5, near Pontian, caught fire today.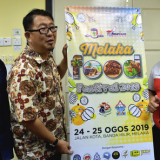 Melaka Food Festival promises delights


MELAKA, Aug 21 -- The Melaka Food Festival 2019 which will be held at Jalan Kota Bandar Hilir this weekend (Saturday and Sunday) promises to titillate your taste buds.

Marine police seize contraband cigarettes worth over RM170,000
JOHOR BAHRU, Aug 21 -- The marine police have detained a 34-year-old man in connection with the seizure of 1,350 cartons of contraband cigarettes worth RM178,890 in Kampung Permatang Duku near Benut, Pontian yesterday.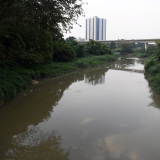 Dead fish incident in Sungai Gombak due to lack of oxygen - DOE


KUALA LUMPUR, Aug 21 -- The dead fish incident which saw hundreds of fish floating on the surface of the Sungai Gombak earlier this month, is believed to be due to lack of oxygen, rather than pollution, says Kuala Lumpur Department of Environment (DOE) director Nor Aziah Jaafar.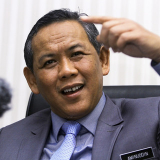 Seremban City Council : State govt studying legal implications - MB


SEREMBAN, Aug 21 -- The state government is studying the legal and regulatory implications of merging the Seremban Municipal Council (MPS) and Nilai Municipal Council (MPN) to enable the establishment of the Seremban City Council on January 1, next year.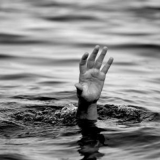 Body of man found floating at water village in Tawau
TAWAU, Aug 21 -- The body of a man was found floating near a bridge at a water village in Kampung Hidayat Batu 4, Jalan Apas here today.

Social Welfare Dept looking for parents, next of kin of baby found at Jalan Dusun Muda
KOTA BHARU, Aug 21 -- The Child Protection Division of the Kota Bharu Social Welfare Office here is looking for the family of a baby girl who was found without any documents at Jalan Dusun Muda here last July 22.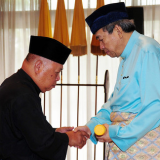 Former comptroller Zakaria appointed Datuk Diraja Selangor Datuk Sri Alam Diraja


SHAH ALAM, Aug 21 -- The Sultan of Selangor, Sultan Sharafuddin Idris Shah, today presented the instrument of appointment to Datuk Zakaria Abdul Rahman as Datuk Diraja Selangor Datuk Sri Alam Diraja.