RTM wins three awards at NS 2019 Literary and Media Awards
SEREMBAN, Nov 14 -- Radio Televisyen Malaysia (RTM) Negeri Sembilan won three of the seven awards contested at the 2019 Negeri Sembilan Literary and Media Award ceremony here today.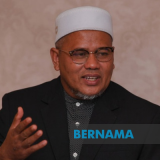 Terengganu to gazette guidelines on entertainment and cultural programmes


KUALA TERENGGANU, Nov 14 -- The Terengganu state government will publish guidelines on entertainment, culture and tourism in January next year.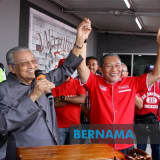 Karmaine's easy demeanor well liked by Tanjung Piai residents
PONTIAN, Nov 14 -- Since being announced as the Pakatan Harapan (PH) candidate for the Tanjung Piai parliamentary by-election on Oct 28, Karmaine Sardini, 66, has been a popular name in the Tanjung Piai parliamentary constituency - both for the right and wrong reasons.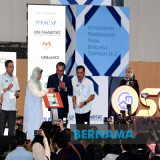 Discussions on federal housing funds for Penang on Nov 25 - Jagdeep


GEORGE TOWN, Nov 14 -- The Penang government will be meeting the federal government for a discussion by Nov 25 on the allocation to the state under two federal housing funds, namely the Housing Maintenance Project (PPP) and the Housing Maintenance Fund (TPPM).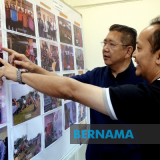 Salahuddin tells opposition to prove claims PH fanning racial, religious sentiments
PONTIAN, Nov 14 -- Amanah deputy president Datuk Seri Salahuddin Ayub has challenged opposition parties accusing the Pakatan Harapan government of using racial sentiments while campaigning for the Tanjung Piai parliamentary by-election, to substantiate the allegations.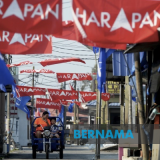 Eight mobile units to remind Tg Piai constituents to cast their ballots


PONTIAN, Nov 14 -- The Johor state Information Department has prepared eight mobile announcement units to remind the public to come out to cast their ballots for the Tanjung Piai parliamentary by-election this Saturday.