New crop in Sabah to address commodities price drop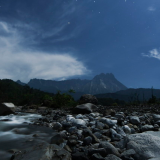 TENOM, June 15 (Bernama) -- Sabah will introduce the farming of a new crop in a move to address the significant drop in prices for existing agricultural commodities such as rubber and oil palm, said state Infrastructure Development Minister Datuk Peter Anthony.
The minister, who is also the Melalap state assemblyman, said the new crop would be revealed by the relevant minister soon, in view of the fact that planting of the crop is scheduled to take place this year.

He said the new commodity is anticipated to fetch much higher prices than that of rubber and oil palm, adding that his ministry had already engaged in discussions with state Agriculture and Food Industry Minister Datuk Junz Wong on plans regarding the new crop.
Currently, the low prices fetched by rubber and oil palm were placing a great burden on the people, particularly smallholders, Peter noted, adding that he believed the introduction of the new crop would address such challenges.....