'Sabah above anything else, so we will support new seats bill' - USNO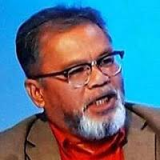 KOTA KINABALU, July 5 (Bernama) -- The United Sabah National Organisation (USNO) will fully support the bill that seeks to list 13 more state constituencies on the electoral rolls.


Usno information chief Musli Oli said the bill, which is expected to be presented in parliament this month, was timely and one that should be backed by all parties.

He said besides catering to the increase in population, the new constituencies will also address current socio-economic needs.

The 13 additional state assemblymen would help contribute to Sabah's development in a more efficient and balanced manner, he said.

"In this globalised world, Sabah now faces many challenges, and top most is how to propel this state to levels where it should have been in the first place and not languish among the list of states struggling with poverty.

"At the same time, Sabah also has to face dissatisfaction from the people who are still claiming their rights as enshrined in the Malaysia Agreement 1963 (MA63) and the 20-point agreement," Musli said in a statement here today.

In view of this, Musli hoped there will not be any quarters with vested political interests out to foil or delay the passing of the bill.

"The additional seats must be seen in the greater context. This is not for Warisan (Parti Warisan Sabah), not for Pakatan Harapan or for other parties.

"This is for the Sabah and Sabahans and on these grounds, Usno, as a party that puts Sabahans' interests above everything else, will fully support the bill," he said.

--BERNAMA




.....