Responsible tourism, Sarawak's responsibility to make business tourism sustainable - Abang Johari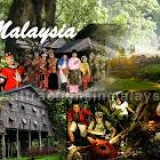 KUALA LUMPUR, Aug 26 (Bernama) -- The Sarawak government perceives `Responsible Tourism' as a responsibility for the state to make their tourism business sustainable, its Chief Minister Datuk Patinggi Abang Johari Tun Openg said today.

Abang Johari said understanding the nature of Sarawak government tourism setting, product portfolios and fragile ecosystem, it was only logical to choose to pursue responsible tourism to set in the equilibrium, satisfying the visitors, local hosts and the State of Sarawak as a whole.
"Responsible Tourism is all about making tourism better places for people to live with and a better place for people to visit.
"It focuses on what people, businesses and governments do to maximise the positive economic, social and environmental impacts of tourism. It is all about identifying issues locally and addressing it transparently," he said
Abang Johari said this in his opening speech at the welcoming dinner for delegates of the 2019 World Tourism Conference (WTC 2019) which was also attended by Tourism, Arts and Culture Minister Datuk Mohamaddin Ketapi here today.
WTC 2019 which started on Aug 26 until Aug 27 is organised by the World Tourism Organization (UNWTO) and the Ministry of Tourism, Arts and Culture Malaysia.....