10,514 dogs vaccinated in Sarawak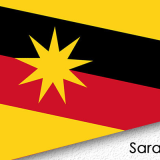 KUCHING, May 9 (Bernama) -- Action has been taken on 4,350 stray dogs for 'targeted removal' and 10,514 dogs (pets) given rabies vaccination.

Deputy Chief Minister Datuk Amar Douglas Uggah Embas said as of May 3, phase one to three of the Rabies special operation for the districts of Lundu, Bau, Padawan, Samarahan and Kuching City have been carried out.
"The total number of dogs vaccinated for rabies in Sarawak is 120,353 or 57 per cent of an estimate of 210,000 while the cumulative cases of dog bite from July 1, 2017 to May 3, 2019 is 25,593," he said in his winding-up speech at the State Legislative Assembly here today.....