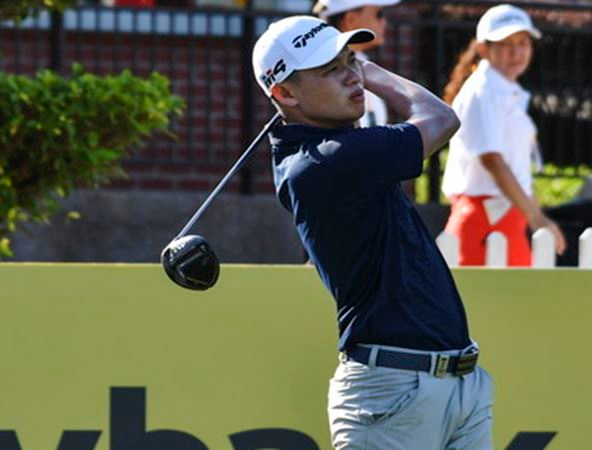 KUALA LUMPUR, Aug 10 (Bernama) -- Local pro Ben Leong continued his consistent form by carding a two-under-par 70 to retain his lead after the third round of the PGM Sabah Championship, on Friday.
Leong remains the man to beat with his eight-under-par 208 three-day total, where he leads by two shots over American Sam Gillis who fired a 67 to take second place and Japan's Shinichi Mizuno in third place following a 70 at the RM225,000 Asian Development Tour (ADT) event held at the Sabah Golf and Country Club in Kota Kinabalu.
The 32-year-old had a slow start, dropping a shot on the fifth hole after missing a short putt to save par.
He then shrugged off his frustration and bounced back with birdies on the ninth, 16th and 18th hole.
"I hit a good shot off the tee on hole five but I just misjudged the wind so it ended up being short of the green, then I missed a three-footer for par. I was pretty frustrated but I kept telling myself to hang in there.
"I gave it a 100 per cent on every shot today. Didn't matter if it was for birdie or par or bogey. I was narrowing down on my targets and stayed focused over each shot," said Leong as quoted in the ADT official website, www.asiandevelopmenttour.com.....