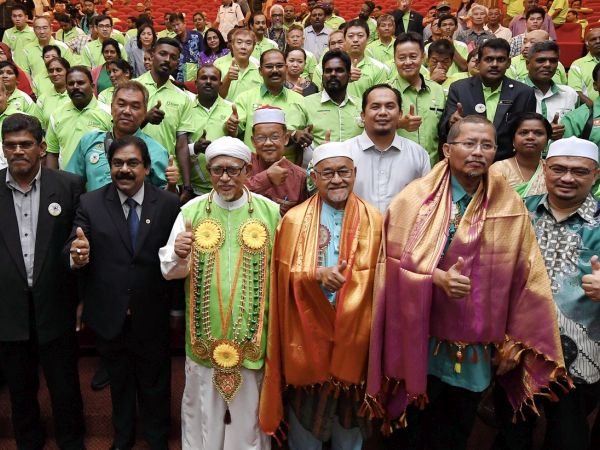 KUALA NERUS, Sept 14 (Bernama) -- PAS has difficulty bringing progress for Kelantan and Terengganu because most economic aspects need to get the approval of the federal government, said its president Datuk Seri Abdul Hadi Awang.
"Our hands are quite tied especially in implementing syariah laws including in the economic aspects. The state government cannot set up a bank, that power is in the hands of the federal government.
"If we want to bring foreign investors to Terengganu and Kelantan, it requires federal government approval. This is a stumbling block for us," he told reporters after opening PAS' 64th Muktamar (general assembly) here today.
He explained that a state government's powers were limited to matters like managing mosques, inherited assets, endowment land, religious education and land.
As such, Abdul Hadi said he hoped that the federal government would be more open towards the governments of Kelantan and Terengganu so that they can enjoy more progress.....