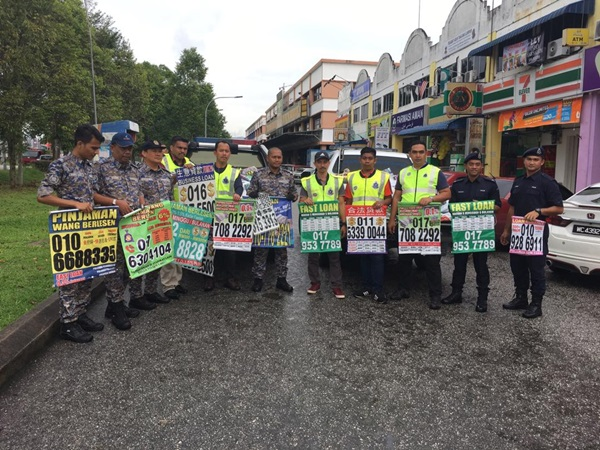 KUANTAN, Dec 7 (Bernama) -- Almost 20,000 advertisements belonging to unlicensed money lending companies were taken down by the State Police Contingent Headquarters' Commercial Criminal Investigation Division (CCID) last year.
State CCID chief Supt Mohd Wazir Mohd Yusof said the advertisements comprised 19,270 banners and 619 posters which were put up in areas of public foci such as housing estates.
''The effort to tackle unlicensed money lending activities will be continued with the cooperations of the local authorities, specifically involving operations tackling advertisements for illegal loans like these.....