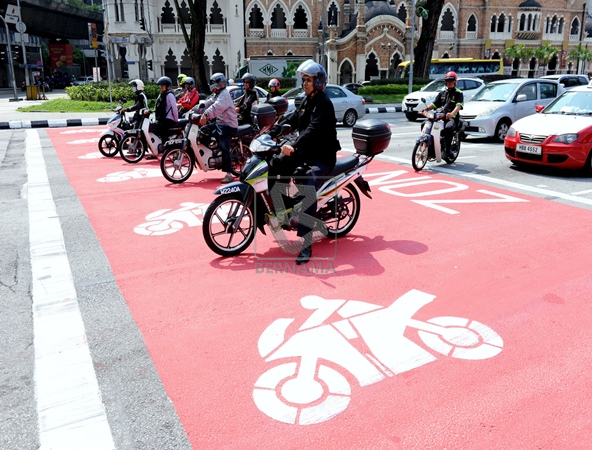 KUALA LUMPUR, Jan 13 (Bernama) -- The Road Safety Department (JKJR) is studying a proposal to limit motorcyclists to the left lane especially small motorcycles to reduce the fatality rate among users of such vehicles.

JKJR director-general Datuk Rosli Isa said the department is now looking at the effectiveness of the measure and making comparison between developed countries such as Hong Kong and Australia which practise the use of the left lane for motorcycles to reduce fatal accidents among riders and passengers of small-engine motorcycles.

Based on 2018 statistics, more than 60 per cent of the 6,742 accident death cases involved motorcycle riders and passengers, he said.

"We are also looking at the need to limit the speed of motorcycles with engine 150 cc and below to a maximum of 70 kilometre per hour (kmph) because based on past studies, the primary factor of fatal accidents among motorcyclists is speeding," he said when contacted by Bernama.
.....