By Amirul Mohd Sajadi
BEIJING (Bernama) -- This writer had mixed feelings when he set foot in 798 Art Zone in Beijing, China. While the cluster of abandoned factories there looked formidable, the art galleries housed inside them looked amazing.
Located in the Dashanzi district, about 16 kilometres northeast of Beijing city, the hub is well-known for its exhibits of contemporary Chinese art.
During the 1950s, Dashanzi was an industrial district occupied by some state-owned enterprises, including factories that manufactured military equipment.
The industrial area, apparently, became desolate after its operations were shifted to another location outside Beijing in 1964.
After being abandoned for nearly four decades, the 60-hectare site was given a new lease of life in 2002 and named 798 Art Zone, the numeral in honour of the main electronics plant that operated there, namely 798.
CONTEMPORARY ART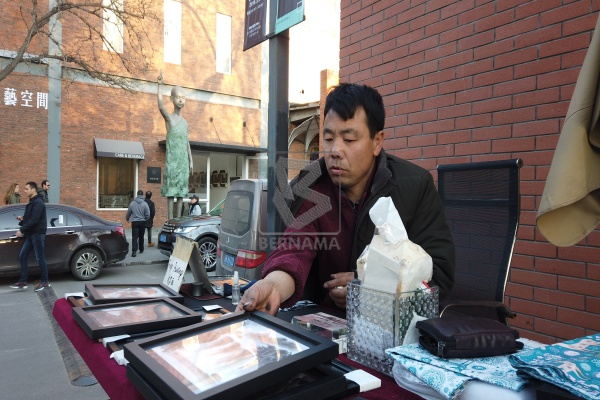 One of the street artists at 798 Art Zone in Beijing, China. --fotoBERNAMA(2019) COPYRIGHTS RESERVED.
Also known as the Dashanzi Art District, 798 Art Zone is attracting tourists not only from China but the rest of the world as well.
By January 2008, more than 400 cultural organisations, including those from France, Holland, Belgium, Germany, Japan and Australia, had made their presence felt in the hub.
As part of efforts to promote it as a creative hub and encourage the development of contemporary art, 798 Art Zone regularly organises international-level exhibitions and activities, including fashion shows.
Although it has undergone a facelift, the original architecture of its buildings remains intact, much to the pleasure of art, history and culture buffs.
According to the China-based topchinatravel.com portal, the building designs were created by a German institution known for its functional Bauhaus style of architecture, which used to be popular during the 1930s.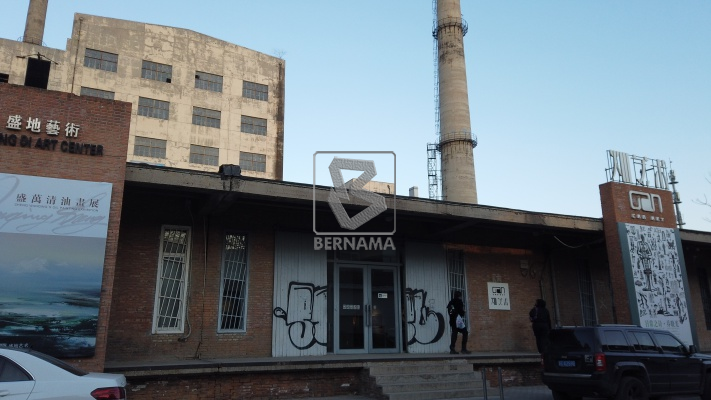 The buildings in 798 Art Zone still reflect the Bauhaus design with their curved walls, high ceilings and large indoor space designed to let the maximum amount of natural light into the workplace.
THRIVING SITE
This writer visited 798 Art Zone one cold morning recently, with the mercury dipping to 10 degrees Celsius. Each and every sculpture and graffiti displayed there has its own uniqueness with their colours brightening up the creative space.
Gazing at the various creative works, the writer, who took more than an hour to stroll around the area, could sense the feelings or emotions the artists were trying to express to the public through their art.
A good example was the sculpture of a man, probably half a century old, wielding a sword whilst surrounded by 20 wolves -- here was a man who is not going to concede defeat despite the privations he suffered.
Come weekends, 798 Art Zone thrives with activities as people from all walks of life gather there.
Some come here to polish their photography skills while others are there to hang out with their friends. It is also an ideal venue for wannabe singers, dancers and musicians to show off their talent.
The art galleries, meanwhile, are always hosting exhibitions participated by local and foreign artists.
Artists like Andy Warhol from the United States and Lucian Freud from Britain are among the big names in the art world who have exhibited their works there.
798 Art Zone also has a cafe, fashion boutiques, beauty parlours and book shops.
(The writer is currently in Beijing participating in a programme organised by the China International Press Communications Centre.)
Translated by Rema Nambiar
BERNAMA