By Marfika Adnan Haris Fadzilah and M. Syafiq Farhan Abdul Razak
KUALA LUMPUR, July 12 (Bernama) -- Many users of e-hailing services were forced to look for alternative transportation today following long waiting periods.
This was due to the implementation of the rule requiring the Public Service Vehicle (PSV) licence for e-hailing drivers, that came into force today.
Many users had to look for other services such as taxis, buses and trains after getting tired of waiting.
The announcement by Transport Minister Anthony Loke this evening that the enforcement of the rule had been postponed for another three months came as a sigh of relief.
Loke said the decision was taken as many e-hailing drivers were still undergoing the process of obtaining PSV licences and E-hailing Vehicle Permits (eVP).
While Grab had warned users of the possible shortage of drivers via its website on Thursday, Bernama's survey around the capital found that many users still opted to use the service despite having to wait longer.
There was also an increase travel fares, where for example, a usual ride from Wisma Bernama to Suria KLCC would cost between RM5 and RM7, but today, it had increased to between RM9 and RM11, and during peak time, reached up to RM17.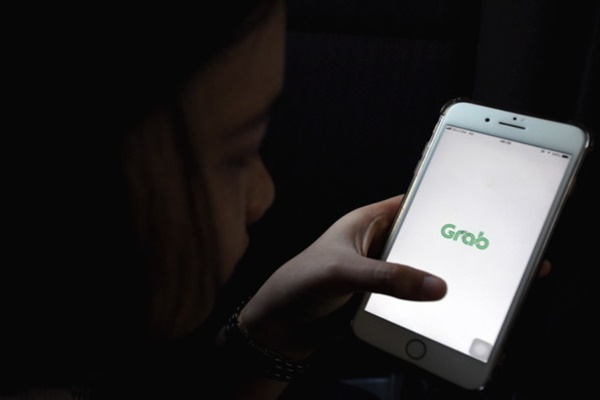 Universiti Sains Malaysia student Muhammad Amir Aiman, 22, said he was quite shocked by the sudden increase in fare prices for the Grab service today.
"The prices are very different (today), almost a 50 per cent increase, it is indeed expensive. Usually, from my home to Bandar Tasik Selatan Commuter Station it costs only RM11, or RM15 during peak hour, but today, it is over RM20," he said.
Meanwhile, saleswoman Nur Atiqah Romli, 24, said she was almost late for work today after failing to secure a Grab ride.
"Everyday, I will head out of the house at 9 am and reach my workplace at about 9:15 am. But today, I reached later than usual after I failed to get Grab ride. It took me more than 30 minutes to get one. Luckily I reached on time," she said.
Meanwhile, a Grab driver in his 40s who only wished to be known as Zakir, said the implementation of the new regulation was a problem for drivers.
"To obtain a PSV licence, we have to go through health screening, a six-hour course and test.
"Not everyone who drives a Grab car is clever... I took up driving a Grab car as I failed to get a good job with no academic credentials, I did not need this for driving a Grab car," he said.
On the other hand, Lai Koh Heng, who is also in his 40s, welcomed the implementation and described it as part of his duty as a Grab driver.
"It's just like doing business, for whatever business we do, we need to invest our time and finances.
"The test should not be a problem if we revise and understand the rules as well...the health screening is not a problem, it's just basic inspection," he said.
.
-- BERNAMA