KUALA LUMPUR, Nov 7 -- Hong Kong-based DJI, a global leader in civilian drones, has launched its ultra-light folding drone, the DJI Mavic Mini, in Malaysia.
The drone, weighing 249 grammes, is the company's smallest and lightest drone and retails for RM1,599 (standard package).
DJI global marketing and communication director, Kevin On, said designing a drone as lightweight, compact yet capable as Mavic Mini was one of the most challenging projects that the company had taken on.
He noted that distilling top-of-the-line features into a paIm-sized drone was the culmination of years of work.
"Mavic Mini is portable, easy to fly, designed for safety, and perfect for everyone who wants to experience the fun of flying," he told reporters at the launch here today.
He said DJI saw Malaysia as an important market for the company in Asia-Pacific, with the country seeking to be a drone hub for Southeast Asia and increase the usage of drones among businesses here such as in the field of agriculture, infrastructure and construction.
On said despite its small and light body, Mavic Mini's high-grade camera was capable of capturing compelling footage in high definition, while its new DJI Fly app's suite of creative features seamlessly transformed photos and videos into professional-quality productions.
DJl's authorised distributor in Malaysia is VSTECS Astar Sdn Bhd, which is wholly-owned by Bursa Malaysia-listed VSTECS Bhd (formerly ECS ICT Bhd).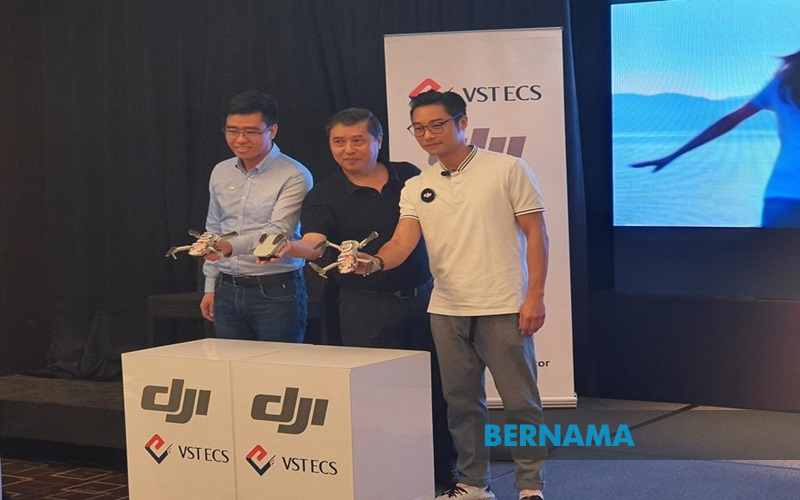 VSTECS group general manager, Tee Ang Kuan, said the Mavic Mini had received a strong response from the market with a large number of pre-orders.
"What is special about this drone is its affordable price considering its features and size," he added.
Mavic Mini comes in two purchase options, namely, the standard package which includes Mavic Mini, remote controller, one battery, extra propellers, and all necessary tools and cables for RM1,599, while the Mavic Mini Fly More Combo includes all of the components from the standard version with the addition of a 360-degree propeller cage, two-way charging hub, two additional batteries, three sets of extra propellers, and a carrying case for RM1,999.
-- BERNAMA